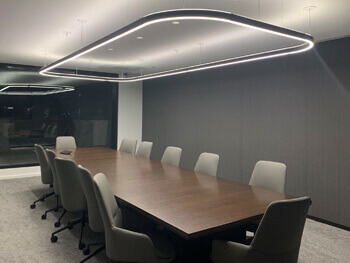 Dynalectric San Diego has the expertise and experience to provide electrical tenant improvement services and installations, including design-build and design-build-assist project delivery methods.
Our experienced and courteous staff of commercial electricians and construction engineers often work in public environments or buildings that must remain operational while work is being performed. We provide specialized scheduling and safety planning to help ensure that operations continue safely during construction.
We provide pricing options that are designed to work around your budget requirements, helping you make your business a success.
Our ultimate goal is providing a finished product that is appealing both aesthetically and financially.
Our electrical design and construction services include: