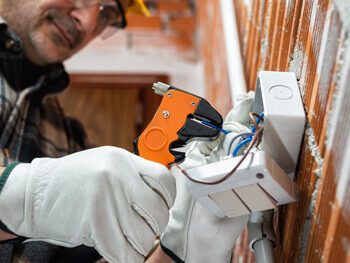 At Dynalectric San Diego, our special projects team tackles incidental construction projects as they arise, providing swift design, installation, retrofit, upgrade, repair, and maintenance solutions.
As a full-service electrical contractor, we work on everything from the smallest upgrade to the most complex system installation. We provide a complete range of electrical services to end-users, building owners, and other construction companies.
Our professionals can assist you at any phase of a project, whether during design, construction, or maintenance for renovations, fit-outs, and more. We are always prepared to furnish, install, and maintain a vast array of electrical systems.
Working in commercial buildings, hospitals, industrial environments, and more, our special projects team offers comprehensive electrical solutions for clients in the San Diego area.
Our services include: