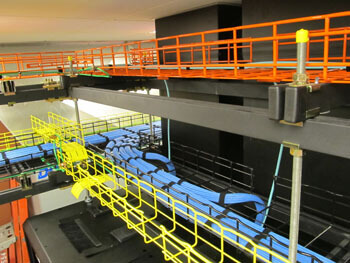 Dynalectric San Diego is one of the largest full-service electrical providers in the region.
Our experienced, multi-disciplinary team provides design, preconstruction, and construction services for high, medium, and low voltage electrical systems, as well as service and maintenance.
We take pride in being among the most powerful, technologically advanced, and forward-thinking electrical contractors in San Diego.
As a leader in design-build, we are one of only a few electrical contractors in the region with the in-house expertise to plan, construct, install, and fully integrate virtually every system related to electrical, controls, and telecommunications systems.
The foundation of our success is our incredible team of highly trained electrical professionals. We have nearly 500 employees, including experts in preconstruction, project management, engineering, and BIM.
They've helped make Dynalectric San Diego a highly valued construction partner for both project owners and general contractors.
We pride ourselves on the quality of our work and the level of our customer service. The goal is to build long-term relationships and develop "clients for life."
Reach out today to discuss how we can assist with your next project.