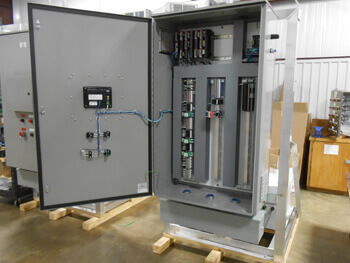 Dynalectric San Diego's in-house prefabrication services offer our clients customized solutions, tailored to the unique needs of their projects. Our detailing and CAD departments produce system components in a quality-controlled environment, helping ensure precision and efficiency for first-class project results.
Adding Value and Efficiency
Our prefabrication professionals are highly experienced and backed by the latest tools and equipment, including our fully equipped UL 508 panel shop.
We offer comprehensive prefabrication services, including: