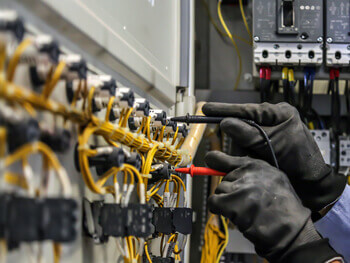 Dynalectric San Diego's low voltage and voice/data services include data center installation, fiber optics, and fire alarm installation.
Our team is focused on providing our customers and business partners with certified, proven cabling solutions and services.
Trained, Certified Technicians
We offer factory solutions that meet data center electrical design needs as well as the specialized requirements of our clients. From the smallest data center installations to large campus environments, our employees and technicians are trained and certified to meet or exceed all your low voltage electrical design and systems installation requirements.
Factory certified installation of the following brands or products: